YOUR REPRESENTATION
When you retain me to represent you, you can expect I will represent you to the best of my ability. I am a solo practitioner, so I will be the attorney representing you throughout your case. I am often available to meet with you outside of normal business hours. You can reach me on my office phone, cell phone, by email, fax and text.
YOUR PERSONAL INJURY CASE
The most important part of your personal injury case is for you to concentrate on your medical treatment and to get better. You can do this because you no longer have to talk to insurance companies. I will speak with them, obtain your medical bills, records, and any other information. I will also answer any questions you have.
DOCUMENTS TO BRING
When you come for your initial consultation, it is important you bring all relevant documents. The documents will provide me with a lot of the information I need to begin working on your case. Some of these documents may later be provided to the insurance adjuster or opposing party in litigation.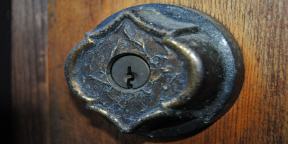 YOUR SECURITY
I strive to provide you with a high level of security to protect your confidential information.
DO YOU KNOW?
Do you know what coverages your automobile liability insurance policy provides? Many clients tell me they have "full coverage," but, when I ask them if they have a specific coverage, such as medical payments, they do not know. Each type of coverage provides protection in different circumstances.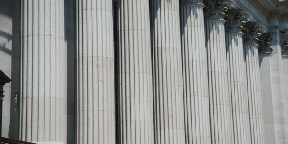 CONTACT ME
LAWS AND COURT DECISIONS
The Ohio Supreme Court decides cases affecting your rights. In 2007, the Court decided statutes limiting your rights to recover damages were
constitutional
. The statutes the Court found constitutional put caps on the amount of noneconomic and punitive damages an injured person could recover, regardless of the amount the jury awarded.
Sivit v. Village Green of Beechwood,
a case decided in 2015, illustrates the application of the limits on damages.
MY QUALIFICATIONS
People have been coming to me for legal help for over twenty years. Over half of that time, I worked for two firms representing individuals injured by the negligence of others. In 2007, I opened my own practice in Reynoldsburg. Clients come to me after they have suffered personal injuries and I focus on obtaining them reasonable compensation for those injuries. I also represent clients with other legal issues including contracts and consumer problems. My goal is to provide ethical representation and achieve the best result possible for my clients.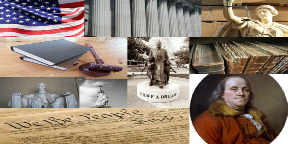 LEGAL CRAZY QUILT
Attorneys from The Ohio Innocense Project and the Ohio Public Defender's Office successfully argued a statutory proceeding for appealing a denial of an application for post-conviction DNA testing was unconstitutional. The statute provided individuals sentenced to death were required to ask the Ohio Supreme Court to hear the appeal, while individuals not sentenced to death could file an appeal with the Court of Appeals.  The Court of Appeals was required to hear the appeal.  The Court held the statute was a denial of Equal Protection and a direct appeal could be taken to the Supreme Court who had to hear the appeal. The case is
State v. Noling
, Slip Opinion No. 2016-Ohio-8252.